I'm Bryan Paul Buckley – an entrepreneur, energy coach, and speaker. I work with business professionals who want to be challenged, motivated, and inspired.
My goal is simple: to help you find and develop your energy edge so you can be more productive, feel energized, and do your best work.
I do this by helping you implement The Energy Cycle Framework of REST (sleep / breaks / downtime) to REFUEL (nutrition / fitness / personal development plan) to RE-ENGAGE (plan / implement / evaluate).
But why does helping you improve your energy matter to me…?
My Story.
My education and work experience have been eclectic. As a result, I've worked in everything from non-profit and ministry to corporate. My passion has always been learning new things, which is reflected in my career.
Born in the Chicago land area, I was raised in a very prominent home where the Buckley name held huge street credibility. While it had its perks, it was also a huge responsibility to maintain a persona defined by my father.
This sparked a drive in me to make my own name and mark. My first opportunity to do this was in the fall of 1988 when I attended Liberty University. My own mark meant excelling in all I did on my own terms, from sports, to academics and leadership. I earned top honors in my studies and was elected Junior Class President and Student Body Vice President.
Those who knew me in my 20s and 30s would describe me as a Type A person driven to succeed at all costs. Sleep was optional and my theme was just get it done, "no matter what." I was in search of my performance edge and willing to pay anything for it. And oh, I would.
When You Live Fast, You Crash Hard.
In 2011, my body stated kicking back. Doctors couldn't find anything wrong which was good and bad news.
But I knew.
And, I chose to ignore it since there was too much to do and not enough time to do it. To be honest, I didn't want to stop and rest.
My identity was in my drive and producing results. What would happen if I fell behind? What if I was no longer needed?
Then it happened – the crash. It was like a high performance car driver always doing a 100 taking a sharp curve at 70 marked for 30 and hitting the wall. This time it hit back and I didn't get up quickly. C'mon man.
Something was seriously wrong.
In March 2015, the energizer bunny energy was now sold separately. No more workouts, marathons, and little sleep. Everything took longer and my symptoms were paralyzing.
And of course I didn't want anyone to know. Pride anyone?
Cheap Gas and No Maintenance.
This high performer was sidelined. Using cheap gas, ignoring maintenance and wanting every repair quick and inexpensive just to "get back out there" was to my demise.
The hard driving me was a thing of the past.
But how could this be? I was only 45 and although I could still get more done than most people, it was not at my "high performance" pace and energy level. This Superman found his kryptonite and I'm allergic to kryptonite. Not cool.
I was almost 30 pounds over-weight, felt horrible, and didn't have the energy to do anything about it. Just lovely.
Ever Heard of "Adrenal Fatigue?" I Hadn't.
At some point in life, everyone needs a coach, mentor or guide and this high performer was finally ready. My stress and pace had damaged my adrenal glands that produced my energy. Something had to change or it would literally shut my body down.
With my life physically and emotionally on a downward spiral, I reached out for help from a good friend who had been in my situation but even worse. Telling her was like the dam breaking. Fortunately for me she knew the symptoms and even better, the solutions.
To be honest, this really scared me. I was the sole provider for my family and was literally forced to change. Everyone always saw me as the person with unlimited energy and now I was, well, human.
This was not going to be a quick fix. I had blown an engine and needed to learn how run the race differently.
Rested, Refueled, and Re-engaged.
My life completely changed by learning how to sleep (for the first time since college), take breaks, and planning downtime. You just never hear of high performers resting.
I also learned proper nutrition, fitness, and energy creating activities to refuel my body and energy to re-engage back in life every single day.
As a result, my health and energy has been coming back and the weight is gone. I'm finally getting my girlish figure back along with my confidence.
My experience and learning has created a passion in me to help others find and develop their "energy edge" so they can maximize their productivity and excel in what they feel called to do in life. As a result, I can help save time and increase impact. Isn't that what we want in the end?
Your energy is the key to your ultimate productivity. I learned the hard way. I want to teach you the lessons learned and the secret sauce.
(Click here to read the detailed My Story version…)
Family Matters.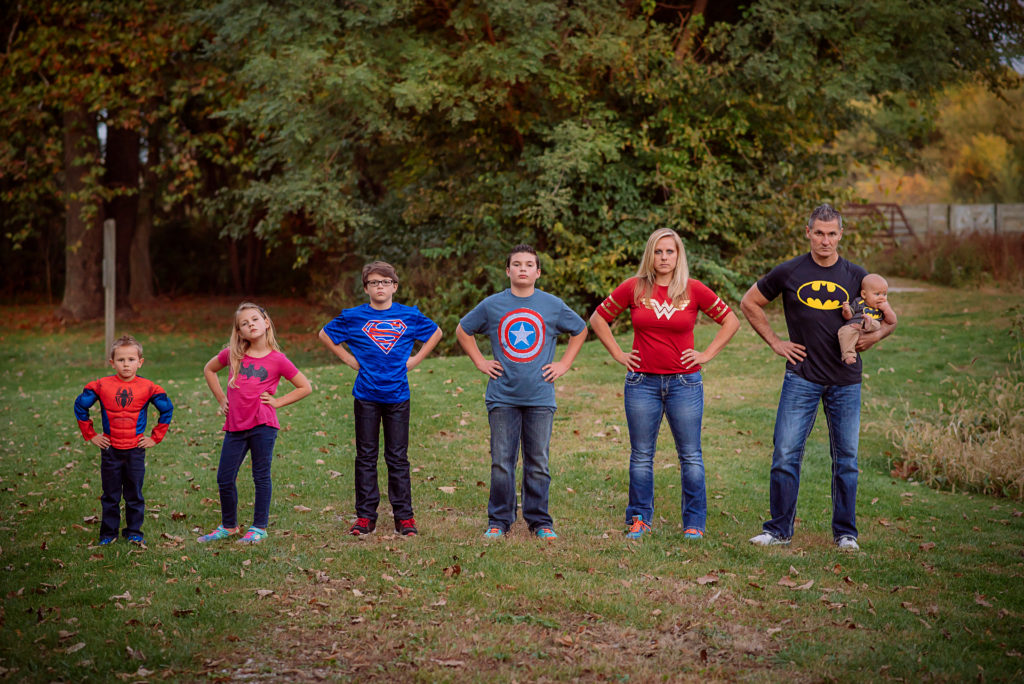 We live by the following mission statement:
And we also have the following family values:
Be Generous
Be Grateful
Be Respectful
Be Responsible
Be Honest
Be Hardworking
Most of all, we do life together…
If you would like to work with me or contact me, CLICK HERE