Keynote and Breakouts
THE #1 REQUESTED PRESENTATION:
THE ELITE ROAD WARRIOR: How to Master the Business Travel Life Without Losing What Matters
Life on the road is challenging and complex. Those who don't travel for work only see the glamour of new cities, hotels, and eating out. They don't see the long hours, travel delays, meeting cancellations, and being away from those you love back home.
Yet many business travelers just "do their road thing" with little to no thought. They make their plans, pack their bags, show up, and come home—usually bringing home another pound, some exhaustion, and possibly burnout. Their productivity suffers as well as their health.
It doesn't have to be that way. Business travelers can excel on the road and not compromise what matters most in their lives. In this unfiltered, solution-rich presentation, you will learn:
The three biggest challenges in the life of a business traveler
The secret shame of high-performing business travelers
The #1 fear of business travelers on the road
Managing the two strongest work tensions
Six energy habits needed on the road to become elite
NOTE: While the primary title is designed for business travelers, the content of this presentation can be customized and tailored to your audience. By request, the title can be adjusted and the content customized to speak specifically to your event audience. Bryan Paul Buckley's Backstory Can You Relate To The Road The Real Story Behind Ed McMuffin... Business Travel Affects The Family Training Workshops
Training Workshops are a great opportunity to invest in your group or team. Conducted in a more casual setting, they will empower your group or team by giving them the strategies and tools to not just survive on the road but really thrive and be at their best.
You're already doing a great job of training on your product or services, so let me add to that by helping your Road Warriors to be more effective in three key focus areas:
Your work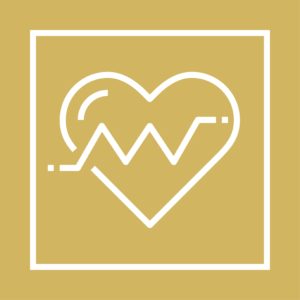 Your health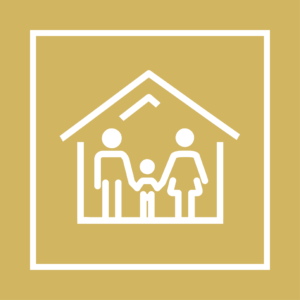 Your home life
Since the road can be challenging to your business traveler's productivity, health, and connections with those back home, we offer proven solutions that will challenge, motivate, and inspire each participant to master the business travel life.
Why Consider a Training Workshop?
Employees who travel a lot begin to develop road routines that too often become more about survival and limitations on their results than about thriving and leveraging the road. Consider a Training Workshop for the following reasons:
minimize turnover of your business travelers and the expense of the rehiring and retraining process that is incredibly costly to your company, your customers, and the rest of your team.
eliminate unneeded stress caused on the road from work requirements, ineffective productivity, travel, unhealthy eating and little exercise, not to mention disconnection from those back home.
maximize results because your Road Warrior has training from a business traveler performance expert and resources specific to their needs on the road.
Who Are Training Workshops Geared For?
How do you know if a Training Workshop will work for your team? If anyone on your team that travels for any part of their role, then a Training Workshop will be exactly what they need. These include:
business travelers who've been trained on your product or services but have yet to be trained on the three focus areas of Work, Health, and Home Life.
team members who are not producing in a way that the company or even the employee wants from their time on the road.
new hires who need to develop great habits on the road from the start of their employment with you.
Note: It's common to have my Training Workshop during quarterly, half year, or annual sales meetings, team meetings, or team-building events.
My training methodology uses the following process:
Presentation - Introduction to the new content in a teaching format.
Reflection - Implementation of the new content into the participant's life.
Discussion - Feedback from others in a small group setting on how best to execute the participant's plan on the road .
Evaluation - Professional feedback from Bryan Paul Buckley (reserved for the full and half day options) or team leader (quarter day option)
---
The Training Workshop's premise is found in the Six Energy Habits Framework:
There are three lengths of Training Workshops. Each one can be catered to your requested needs and preferences. Here are the standard packages:
Full Day
This is our most powerful and comprehensive offering and includes the following outcome objectives:
Focusing in detail on all six Energy Habits and how to implement each one to master the business travel life.
Learning how to move from an Existing Road Warrior to an Elite Road Warrior.
Avoiding the secret shame of high-performing business travelers.
Learning the three biggest challenges in the life of a business traveler.
---
Half Day
This is our most popular offering and includes the following outcome objectives:
Focusing in detail on three of the six Energy Habits and how to implement these three into the business travel life
Avoiding the secret shame of high-performing business travelers.
Learning the three biggest challenges in the life of a business traveler.
---
Quarter Day
This is an introduction to the Elite Road Warrior content that still offers a big bang for the limited time available. The outcome objectives are as follows:
Learning the three biggest challenges in the life of a business traveler.
Receiving a brief introduction to the six Energy Habits Framework with a focus on one and how to implement it on the road.
---
Any Additional Options?
Often what results from the above Training Workshop packages will include one or more of the following:
Individual coaching for the team leader and/or team members.
Road Warrior Recharge Monthly Online Training for your team through the membership site (Note: corporate licenses are available upon request).
Additional Training Workshops that expand on the previous Training Workshop are needed for new business travel team members.
Next Steps?
If you're like me, you have additional questions or special needs/requests you'd like to discuss. So, I suggest one of the following:
Contact us with the form below with any questions and someone will reach out to you within one business day .
Schedule a pre-event planning call - this is a no-obligation call that allows us to discuss the needs of your event and how I can best serve you and your team.